It's like a tradition each year on her birthday to celebrate it with me by taking me out for coffee and cake. This year it is her 28th birthday. We went to a nice cafe in Taman Melawati called Monet. We reached early in the morning at around 8 am and the cafe was not crowded (my daughter said usually it will be crowded around noon). The owner of the cafe happens to be my daughter's friend from school. We ordered some for breakfast and a Nutella muffin (which is Khaled's favourite)! I love the ambience of the cafe and hope to be back soon!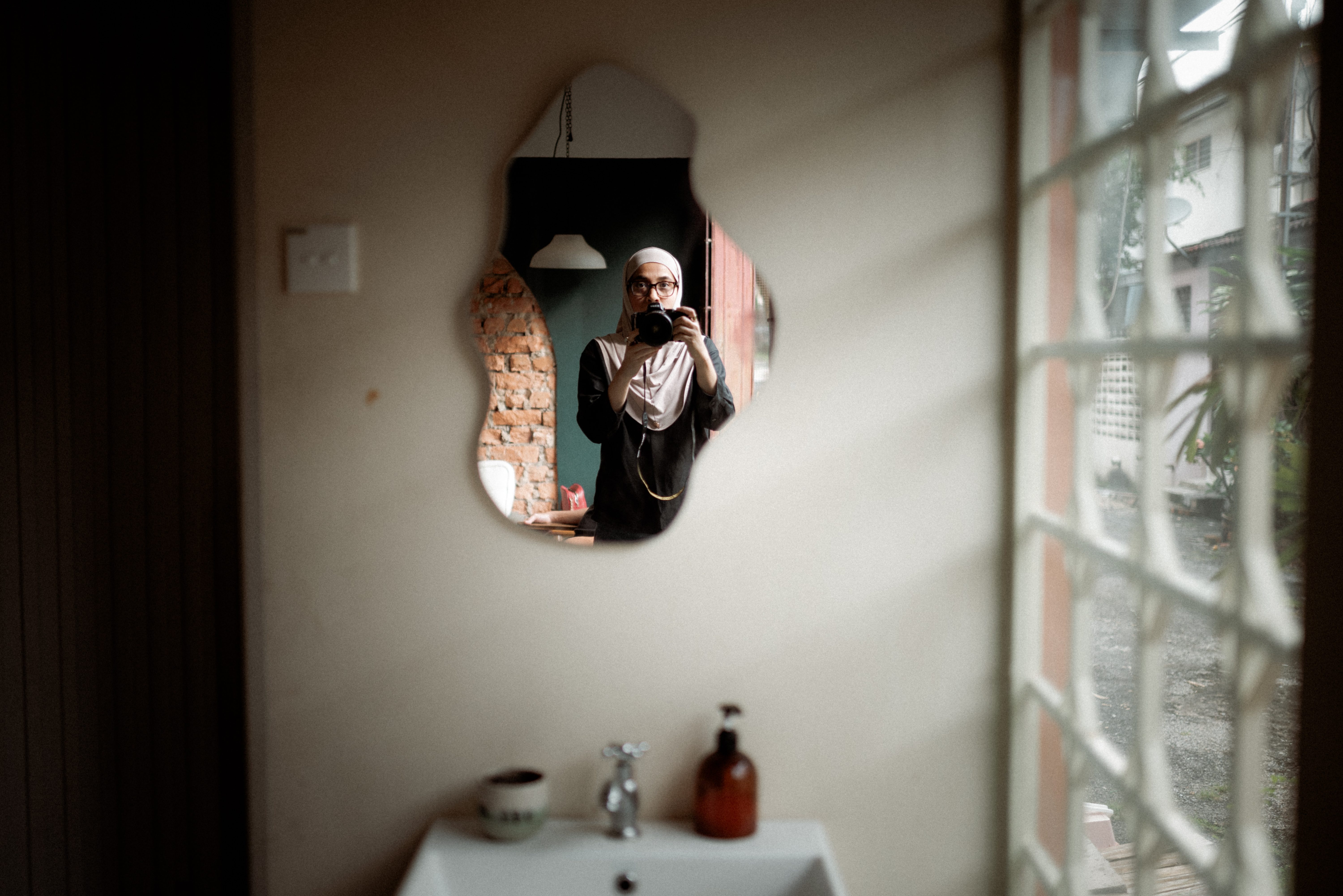 Artifact motherhood is a collaboration of artists/mothers from around the world. Sharing stories of the joys and struggles of our journey. Our hopes and dreams for our children. With little nuggets of wisdom here and there. These are more than photographs with dates written on the back. These are the artifact we are leaving behind for children and the generations to come.
Go next to my wonderful artist friend Leila Bailin to read her post in our blog circle.